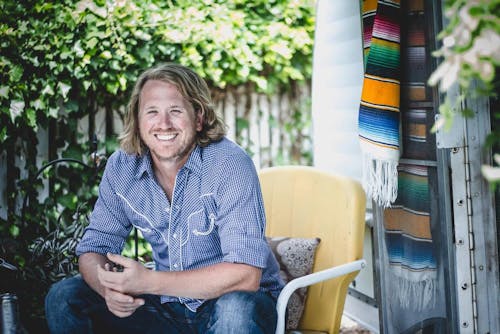 William Clark Green
Shane Smith & the Saints
Kolby Cooper
$17.50 - $350.00
Sales Ended
WILLIAM CLARK GREEN plus Shane Smith & The Saints & Kolby Cooper at Floore's Country Store in Helotes, TX!
Outdoors - Standing Room Only. All Minors Will Be Charged an Additional $5 At the Door. Rain or Shine Show. General Admission. 17 & Under Admitted with Parent or Guardian Only. $17.50 Advance/$23 Day of Show
Check out our VIP options on the map below!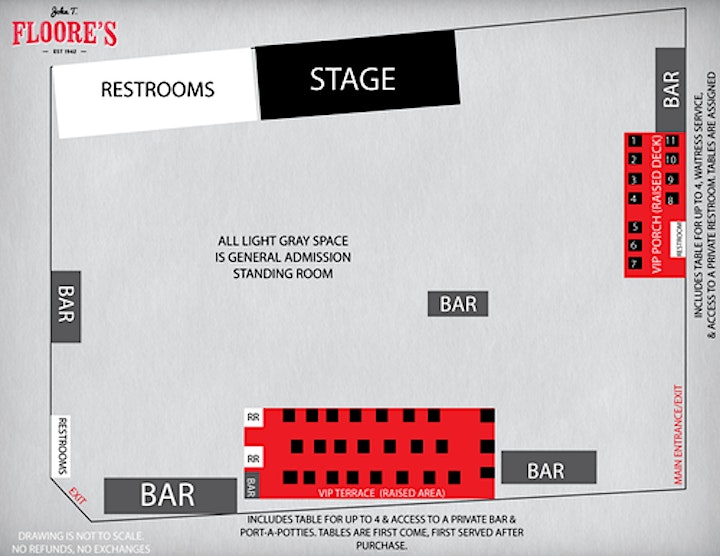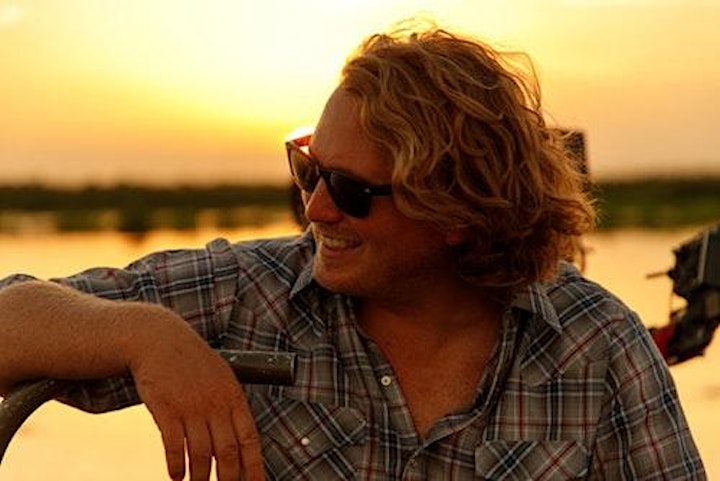 William Clark Green
Ringling Road
William Clark Green Is not one for pulling punches. Where some songwriters trade in subtlety and dancing around blunt truths with clever feints and metaphor, Clark aims his words straight to the point and, when needed, right through the heart. His music is unrelentingly direct and hard-hitting, too, charged with a palpable rock 'n' roll immediacy that's as evident in his most intimate solo acoustic performances as it is in the full-tilt band shows that have packed rooms across his native Lone Star State from the Blue Light in Lubbock to the world's biggest honkytonk, Billy Bob's Texas in Fort Worth. And with the April 21st release of Ringling Road, his eagerly awaited fourth album, Green is set to make his biggest impact on the booming Texas/Red Dirt music scene — and beyond — yet. But just don't call him the "Next Big Thing," because as Green makes patently clear on Ringling Road's riotously myth-busting opening track, that's a laugh, buddy. And even with tongue firmly in cheek, William Clark Green is only interested in being real. "Oh it's hard to pay your dues when there ain't no money in the bank It's a shame I gotta make it to the show but there ain't no gas in the tank It's insane what you do for a broken heart and some busted strings And everybody saying I'm the next big thing!" "I'm actually a little nervous about what people are going to think of that song, and if they'll think I'm being an asshole," Clark admits with a laugh. "And that's not the case at all, because it's actually sarcastic as hell. But we've been hearing that 'you're the next big thing' thing for a long time now — and I'm guilty of saying the same to some of my songwriter friends who are struggling out there, too. And even though it's always meant in a nice way, you can't help but think, 'What? I have no idea what you're talking about. I'm actually sleeping in my truck tonight!" Not that he's complaining. Green is nothing if not fully committed to his chosen path. Granted, had a few chips fallen a little differently, he could have just as easily — and happily — devoted his life to ranching, but fate dictated pretty early on that he was meant to be a troubadour. He may have started taking guitar lessons at 13 primarily out of boredom — his family had just moved from Flint, Texas to College Station in the summer, and he didn't have any new school friends yet — but it wasn't long before he developed a keen interest in songwriting. A healthy obsession with his father's copy of Willis Alan Ramsay's classic 1972 debut had a lot to do with that ("That's still the best album I've ever heard, and the reason I use three names," Green enthuses). So did timing: "I remember seeing Robert Earl Keen and Pat Green and even Jerry Jeff Walker at the Wolf Pen Creek Amphitheater in College Station when I was in high school," he says. "The scene was really kind of in its birth then, and I was right there in the middle, paying attention and really intrigued by all of it." College originally wasn't part of his game plan — "I was a very poor student, and I still wanted to be a cowboy" — but after a lead on a ranch-hand job fell through and a miserable two-week stint at a feed lot scared him straight, Green enrolled in junior college and eventually found his way to Texas Tech. He majored in agriculture economics, but spent more time songwriting and playing guitar at every open-mic night and hotel bar gig he could find than actually studying. By the time fellow Red Raider and Texas country rising star Josh Abbott handed him the keys to his Tuesday-night residency at the Blue Light, Green and his own band were on their way. "That's when things got really serious for me," Green recalls. "I came out with my first record [2008's Dangerous Man], and it kind of got to the point where I knew if I was going to pursue music, I'd have to give it everything I had, because there's just no room for half-assing it in this business. School went to the wayside — I ended up graduating, but it took six years because music was my priority. And here I am now at 28 — about to release our fourth album and hoping to get to five before I'm 30. That'll be a pretty quick turn around, but that's the goal." The aforementioned "next big thing" rumors started up in the wake of his second album, 2010's Misunderstood, but it was 2013's Rose Queen that proved his real breakthrough. Green recorded the album, produced by Rachel Loy in Nashville, at a real crossroads in his career — with momentum and high expectations at his back but barely enough money in the bank to foot the bill (and that only after a desperate call for help to angel investor Wade Bowen saved the day). "It was a huge leap of faith," Green says today, "but I told the band, 'We're going to pull out all the stops, and we're going to find a way to make exactly the record we want to make and need to make." The end result was a triumph, yielding Green's first three top-10 Texas Radio hits, including two chart-toppers in "She Likes the Beatles" and "Hanging Around" (the former also won "Song of the Year" honors at the fan-voted Lone Star Music Awards). Of course, all of that set the bar even higher for the follow-up — and Ringling Road delivers in spades. Returning to Nashville to team once again with Loy (Green calls working with the gifted up-and-coming producer "the best decision I've ever made in my musical career"), the band overcame a a couple of early setbacks — longtime drummer Jay Saldana had recently left for a new gig with Wade Bowen, followed by guitarist Steve Marcus breaking his arm a week before they went into the studio — to come through like champs under pressure. Saldana ended up coming back as a guest to drum on most of the record (along with new band member Ryan Garza), while the lead guitars duties were initially shared between Nashville session vet Kenny Greenberg and band friend Josh Serrato, recruited out of fellow Texas band Six Market Boulevard for what originally supposed to be "fill-in" duty. By the time Marcus' arm healed up enough for him to join the sessions halfway through, though, Serrato had been promoted from temp to full-time band member. Greenberg ended up staying on for the rest of the record as well. "All three of those guys are monster talents on guitar, so It was a really incredible experience to have them all working with each other in the studio," Green marvels. "It all just happened the way it was supposed to, and we weren't going to get in the way of that!"
With that formidable triple-guitar threat augmented by Green on acoustic, seasoned band member Cameron Moreland on bass and key assists from Loy and others on background vocals and a few other instrumental tracks, it's no wonder that Ringling Road boasts the fullest sound of any WCG album to date. But as has been the case since day one of Green's career, it's the quality of his songs that ultimately makes the boldest statement. And it's not just the flatout rockers ("Next Big Thing") and irresistibly catchy, up-tempo numbers ("Sticks and Stones," "Creek Don't Rise," "Going Home") that hit hard, either. Other highlights include "Old Fashioned," a stirring elegy for a bygone Texas ("The interstate's pumping just like a vein full of California license plates"), and the uproarious, Todd Snider-worthy title track, which takes its name from a real road in Green's current hometown of Eastland, Texas. Back in the day, the Ringling Bros. Circus used Eastland as a regular resting stop between shows, where the elephants and other animals were let off the train for a drink and the myriad circus folk would unwind and do whatever circus folk usually do on their nights off. As colorfully imagined by Green and co-writers Ross Cooper and Randal Clay, that was a helluva lot more wild and entertaining than the actual ticketed performances. "Ross is a good friend of mine from Lubbock, and Randal is a guy he met in Nashville who was actually a roustabout for 10 years," Green explains. "I mean, what better way to write a song about the circus than to write it with a guy like that? Randal brought in a lot of truths about what really does happen behind the scenes in the circus. To be honest, after I told them about Eastland and the history of Ringling Road, he and Ross just got going on this tangent that was so good, I kind of just sat back and was like, 'keep going!'" "Ringling Road," the song, may be a freak-show blast, but the rest of the album is hardly all fun and circus games. "Final This Time" is a devastatingly frank post-mortem of a divorce Green witnessed between two close friends. "Fool Me Once" and "Hey Sarah," two of the three songs (along with "Sticks and Stones") that Green wrote solo, are unflinching accounts of his own firsthand experiences at bad (or at least uncertain) love. And the lead single "Sympathy" (already a No. 1 on Texas radio) offers anything but sympathy to a former lover looking for a shoulder to cry on. Most brutal of all, though, is the hauntingly plaintive "Still Think About You," in which the kind of sympathy Green does offer an ex comes laced with painfully bitter honesty: "Sorry that you fell in love with someone you could never inspire …" "You know, it's not that I'm an asshole," Green says again, laughing. "But I feel like everybody has those selfish feelings sometimes, but they're never said in songs. I actually showed that song — I had the chorus written but still needed the verses — to Randy Rogers and Sean McConnell, and they both went, 'oh, that's not my style.' And I thought, 'Well, maybe this is a terrible idea …'" Before giving up on it, though, Green showed it to one other trusted friend: Kent Finlay, songwriter's songwriter, founder of the legendary Cheatham Street Warehouse in San Marcos, Texas, and, not for nothing, Green's co-writer on Rose Queen's hit single "Hanging Around." Sage soul that he was, Finlay — who sadly passed away on March 2, 2015 after a long illness — took a shine to the unfinished song at first pitch. "I took it to Kent and said, 'I've got this song, and no one seems to like it,'" Green recalls. "But I played what I had for him, and he went, 'Oh, I like that!' And I was like, 'Thank God, finally somebody does!' So we ended up finishing it together, and I'm really glad we did. "Taking uncomfortable feelings like that and putting them to paper and writing songs about them — that's kind of been my staple, really," Green continues. "And that song is about as true as it gets." He pauses on that thought for a moment. "Now, I don't know if that's a good thing or a bad thing," he adds with a laugh, "but I guess the truth prevails! And that makes me able to sleep at night."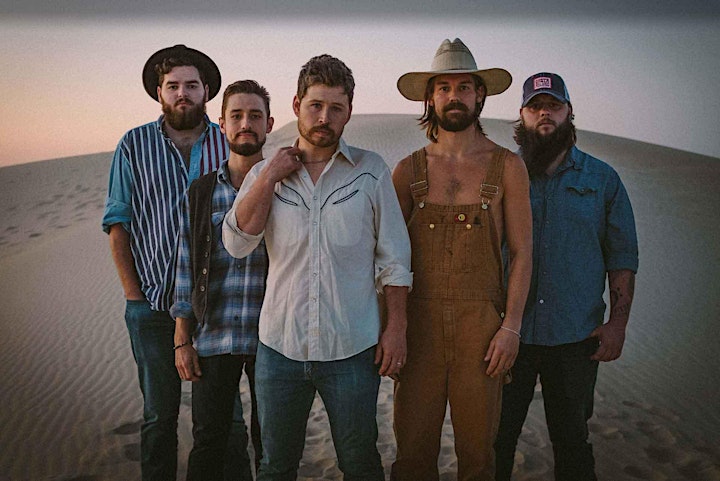 Shane Smith & The Saints
Play just the first 10 seconds of "The Mountain," which opens Geronimo, the latest and most ambitious release from Shane Smith & The Saints. Robust a cappella, four-part harmonies set the stage for a saga of family tragedy, a young son's revenge and a blaze burning eternally in a Pennsylvania mine. The vivid lyrics, powerful vocals and thumping four-beat drums throughout this song are reason enough for lovers of creative roots music to celebrate. From their home base in Austin through performances across the country (17 states) and abroad (Ireland), these five gentlemen have not just stuck stubbornly to their musical and lyrical convictions. They've defied audience expectations by delivering incendiary shows, each one ignited by the band's ability to unleash, feed from and feed back the energy of the crowd -- in spite of the fact that they don't fit easily into any musical category. With Geronimo, they've dared themselves to exceed their own expectations. Each song begins with Smith creating its "bones," in the form of chords and lyrics. He then joins fiddler Bennett Brown, lead guitarist Tim Allen, bassist Chase Satterwhite and drummer Bryan McGrath in the studio to bring those bones to life. Aside from a bit of cello, some horns and a few keyboard parts, the band lays down each note on Geronimo. Their ability to bring songs to life has even earned them opportunities to record instrumental tracks for other artists. Smith's ability to draw images from everyday life into poetry goes back to his earliest days in Terrell, Texas, an hour east of Dallas.
"There was an old Catholic church right next to our house," he recalls. "To this day, I remember those church bells ringing. In fact, I use that reference in a song from Geronimo called 'Suzannah,' which is about a guy who's fighting a war and is thinking of his hometown -- and he also remembers being raised with a church bell ringing on the hour every day."
Before he ever thought of himself as a songwriter, Smith was concerned mainly with tennis. He played for the formidable program at Tyler Junior College before transferring to St. Edwards University in Austin, Texas. Smith soon began getting into music as well, playing solo gigs in local bars. And he began writing, inspired by looking at life as it played out around him. "I'd be in a restaurant and overhear someone saying something, and I'll have to excuse myself, walk outside and write a note to myself about it," he says. "These days, I make little iPhone recordings. The other day I made one about this homeless guy I saw by the side of the road out in the middle of nowhere. He was dirty and worn out but he was picking these gorgeous flowers. I constantly see moments and images and statements, put them in the bank and have them there to reflect on and make into honest lyrics down the road." Even when he writes a love song, Smith almost can't help but turn the mundane into something transcendent. On Geronimo, he does this with "All I See Is You": "The storm's running through the Midwest like a bandit on the loose. / All the clouds are black as night and all I see is you. / The rain's pouring through the window panes and the cracks of this roof. / Tea's boiling from the spout of the pot, but all I see is you." Recorded and self-produced while on the road throughout Austin, Dallas and Nashville, Geronimo weaves these images into story lines, each enhancing the other, together coming alive. "I love trying to tell stories through songs," Smith observes. "There's something that fascinates me about echoing old tales in songs to carry them on for years and years, like old folk songs." And so we travel with a newly freed slave in the nineteenth century, hearing the music and feeling the exuberance of dancing in Congo Square on "New Orleans." We feel the rueful reflection from a sinner who "spent time on the wrong side of the church door" on "Right Side of the Ground." We stand shoulder to shoulder with the Alamo's doomed heroes as their final seconds near on "Crockett's Prayer." And the title track serves a dual purpose, taking us to a heroic time and place while making a broader statement about this project. "On one end, it is an attempt to pay tribute to the life of Geronimo, the Apache warrior," says Smith. "I've always been fascinated by Geronimo and the principles he stood for. This also presented the perfect opportunity to relate the term 'Geronimo' with our intensions of this album and the 'jumping from a cliff' idea that it symbolizes. If we are going to attempt a career in music, this album is our commitment to give it everything we've got." "Our goal with this album was never to put out a bunch of catchy singles and be all over the radio," explains Smith. "It was to set us apart, with meaningful lyrics, huge harmonies and the sound of a hard-working band that has played some crappy gigs and come out stronger for it. We always had the options to either make a 'safe' record or put something out that sounds like us and no one else."
"We took that second option and named it Geronimo."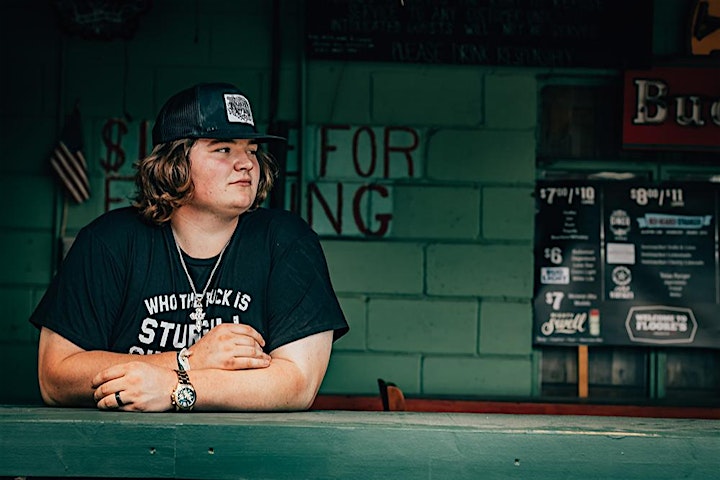 Kolby Cooper

Kolby Cooper was born from a family of musicians where grew to fall in love with music at an early age then at the age of 12 he learned to Play Guitar and then at the age of 15 began to write songs.

At the age of 14 Kolby Cooper and Jt Sharp (Co-Front Man & Lead Guitar) began to travel with Texas Country Music Band Backseat Molly where they learned a lot about the music scene and the way a lot of it worked. while traveling with Backseat Molly the two got to meet a lot of bands and big names such as Jeff Allen, Brandon Rhyder, and other well known musicians. By the age of 16 Kolby and Jt began to search for other musicians to start a band. Traveling with Backseat Molly helped out a lot by picking bass player Mike Pritchett and other lead guitar player Travel Callaway. about 6 moths later after posting videos helped the Group pick up shows all over Texas.

Venue Information:
John T. Floore Country Store
14492 Old Bandera Rd
Helotes, TX, 78023